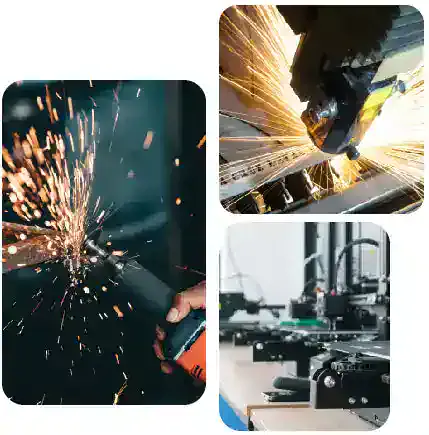 INTRODUCE
Son Vu Technology Joint Stock Company was established in January 2010, specializing in the manufacture of metal welding machines and the repair of other industrial machinery and equipment. As if destiny had prearranged, in an effort to find a way to repair an old OKUMA CNC milling machine from Japan which had a completely broken CNC control unit, we were led to researching and manufacturing computer-controlled plasma cutting CNC machines and CNC software
Today, it can be said that Son Vu is a reliable destination for Japanese companies in Vietnam to purchase CNC plasma cutting machines when they need them. As someone once said, "if you sell a product to a Japanese company and they use it well, they will introduce you to many more Japanese companies." Luckily, Son Vu has been able to accomplish that.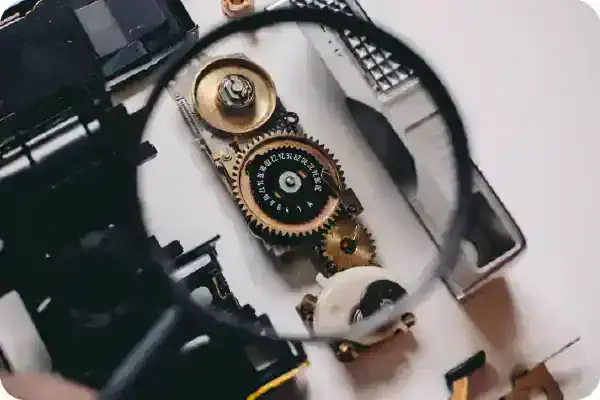 VISION
In the not-too-distant future, Vietnam's manufacturing industry will make remarkable progress. To contribute to this trend, Son Vu strives to become the leading manufacturer of CNC plasma cutting and laser cutting machines in the ASEAN region within the next 10 years and a reliable metal processing location for machinery manufacturing enterprises, construction, arts…for organizations and individuals both domestically and internationally.
Over the past years, Son Vu has continuously improved its infrastructure, implemented 5S and developed work processes to better meet the increasing demands of its customers.
MISSION
Son Vu's mission is to deliver to customers high-quality CNC plasma cutting and laser cutting machines at a reasonable cost compared to similar foreign products. Son Vu's after-sales service must always satisfy even the most demanding customers.
We offer metal cutting services according to customer's designs, with a focus on quality, beauty, fast delivery, and attentive customer service.
Over the years, Son Vu has gained the trust of large customers both domestically and internationally. However, we understand that this is only the initial achievement. To maintain the trust of our customers, Son Vu needs to strive even harder.
How to ensure that our customers are always satisfied when deciding to use the products/services provided by Son Vu is the top priority that the board of directors and all staff at Son Vu always aim for.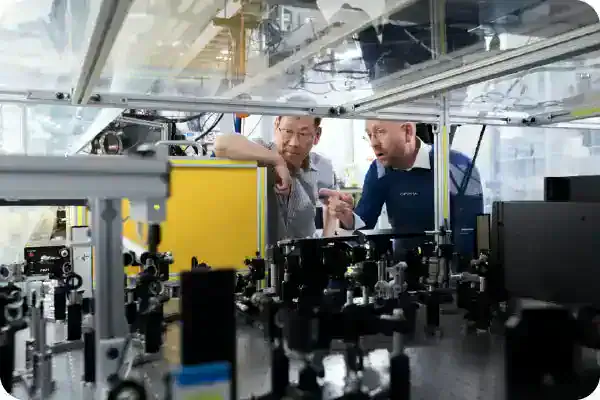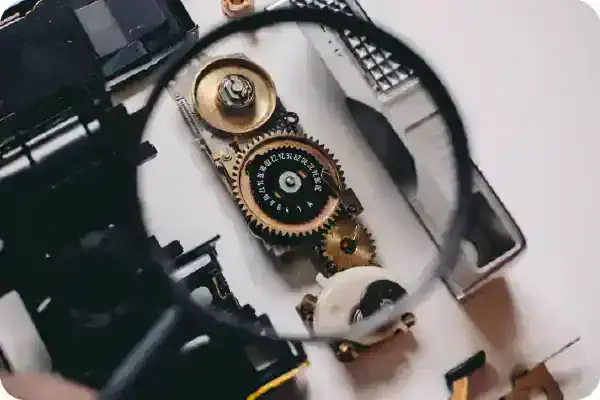 BUSINESS PHILOSOPHY
When our customers succeed, we succeed.
Customer satisfaction = Product Quality + Attentive Service Attitude
An employee will serve customers wholeheartedly when they feel satisfied and happy with their work environment. It is the responsibility of the leaders at Son Vu to create such a work environment.
COMPANY FORMATION HISTORY
After a year of research, our CNC Plasma cutting machine was born amidst indescribable joy. We then decided to cease the production of other machines and focus 100% on researching and developing a commercial line of Made-in-Vietnam CNC Plasma cutting machines. The objective was to have all the important features of professional machines worldwide, easy to use, operate reliably, and reasonably priced. Considering the situation at that time (2011), Chinese CNC Plasma cutting machines were flooding the market due to their low cost, with only a few large companies with strong financial resources using machines from Koike, Japan or Meser, Germany. At that time, a few Vietnamese companies were producing CNC Plasma machines, competing with China on price. Son Vu's direction was based on the belief that customers would be willing to pay more than the value of the Chinese machines if Son Vu could produce a machine of higher quality.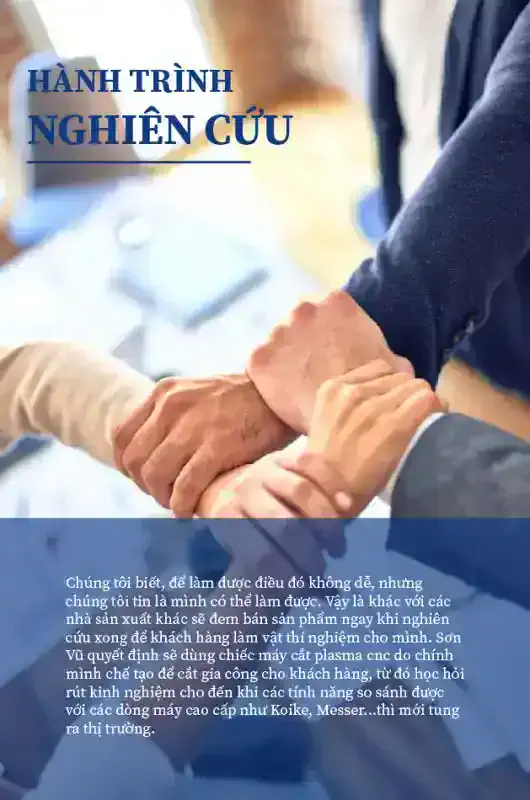 FORTUITOUS ENCOUNTER WITH CNC PLASMA CUTTING MACHINE

In mid-2010, in an effort to repair an old Japanese OKUMA CNC milling machine that had a completely broken CNC control unit, Son Vu's founder came up with the idea of using a computer and software to control the CNC machine. Since then, the company began researching and developing CNC plasma cutting machines controlled by computers and CNC software.
At that time, CNC plasma cutting machines using controllers from Hypertherm, or China (imitating Hypertherm), had many drawbacks such as being difficult to operate, having low productivity, and being hard to repair when problems arose. So, using a computer (industrial PC) and CNC software seemed a promising solution.
In mid-2011, after much effort and many failures, the CNC plasma cutting machine made by Son Vu started to operate, although there were still many improvements needed. After much consideration, Son Vu's leadership decided to stop producing welding machines and focus entirely on researching and manufacturing plasma cutting machines.
Also in 2011, Son Vu set up a metal processing center using the self-made CNC plasma cutting machine for two purposes: First, to maintain a cash flow for company operations. Second, Son Vu wanted to practically experience the product they created, to understand user needs, and continuously improve for better product refinement.
Fortunately, at that time, Son Vu received large processing orders of up to hundreds of tons per month. Hence, they had invaluable experiences for product improvement.
Learning from the first machine, in 2012, Son Vu produced the second CNC plasma cutting machine with several outstanding features. At that time, other Vietnamese manufacturers did not have an automatic cutting nozzle height controller or used mechanical wheels instead. In contrast, Son Vu researched and manufactured an automatic electronic cutting nozzle height controller. While other machines required manual nozzle replacement, Son Vu's machines could automatically switch between plasma and oxy-gas cutting nozzles with just a button press on the screen. Also, when a collision between the cutting nozzle and the workpiece occurred in other machines, which often resulted in a bent or broken nozzle, Son Vu's machines would automatically stop due to an automatic anti-break cutting nozzle mechanism.
In 2012, Son Vu sold its first CNC plasma cutting machine and received positive feedback from customers.
We highly appreciate the customer's feedback and will continuously improve to meet the trust customers have placed in us. We understand that a product will never be perfect and always needs continuous improvements.
Then, our second, third customers… came to us, including companies fully owned by the Japanese. Nowadays, Son Vu can be considered a reliable source for Japanese companies in Vietnam to purchase CNC plasma cutting machines when needed. As someone once said, if you sell a product to a Japanese company and they use it well, they will introduce you to many other Japanese companies. Luckily, Son Vu has managed to do that.
Son Vu's CNC plasma cutting machines have also been trusted by leading Vietnamese companies such as ATAD Company, Dai Dung Company, SBC Company, Thien Nam Elevator Company…
Continuously from 2013 to 2015, Son Vu achieved the title of "Impressive Brand Trusted by Customers" voted by customers and awarded by the Intellectual Property Association of Ho Chi Minh City.
Son Vu's CNC plasma cutting machine products have been certified by the Department of Industry and Trade of Ho Chi Minh City as typical industrial products of the city for 2018-2020 and 2020-2022.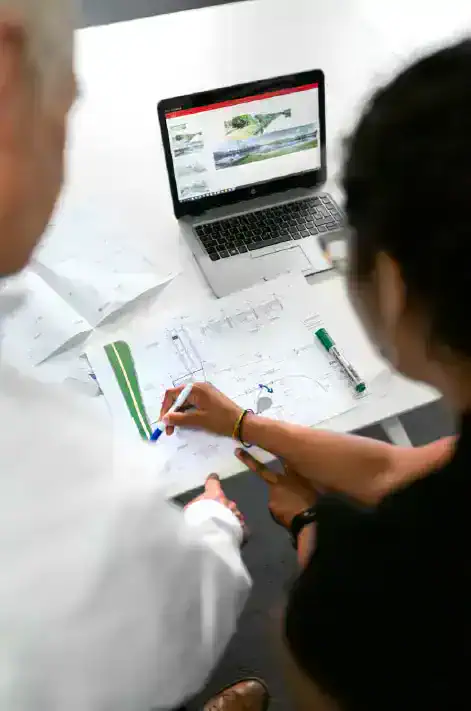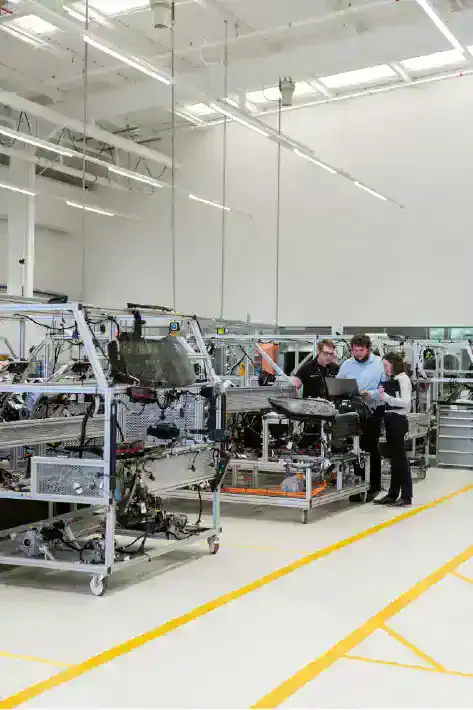 THE FORTUITOUS OPPORTUNITY WITH FIBER LASER CUTTING MACHINES

In 2015, Son Vu began researching and developing fiber laser cutting machines using a 1kW IPG source. Although the machine was operational, we realized that with a higher accuracy requirement than plasma – approximately 20 times more precise and 10 times faster – it was challenging to achieve and maintain over a long period given the current technological conditions in Vietnam (lack of large-scale, high-precision machinery, lack of large-scale heating furnaces, and most importantly, the steel materials not meeting the requirements for high-precision and high-stability machines).
Son Vu's principle is: if we can't do it well, we better not do it.
Realizing that fiber laser cutting will inevitably become a trend in the upcoming years, it was evident that only large corporations could invest in Japanese or European fiber laser cutters, with prices reaching millions of Euros. Besides the high initial investment, the operating and maintenance costs are also high, especially when the machine breaks down, the repair costs are exceptionally high (potentially reaching thousands or even tens of thousands of Euros per occasion), and the waiting time is extended as we have to wait for experts from abroad.
Son Vu's founder was left pondering how to provide a high-quality fiber laser cutting machine at a reasonable price, suitable for the investment budget of small and medium enterprises, or large corporations looking to optimize costs.
The best way forward seemed to be cooperating with manufacturers in China. However, everyone knows that Chinese goods can be hit-or-miss. The crucial point is how to select a conscientious and visionary manufacturer that aligns with Son Vu's business philosophy.
Indeed, Son Vu had reservations about working with Chinese partners, but the reality is that many other companies would import low-cost, low-quality machines to sell domestically for profit.
Therefore, Son Vu absolutely needed to find a reputable partner who prioritizes quality over cheapness for collaboration.
Thanks to a partner's introduction, after a period of research and evaluation, Son Vu found a laser cutting machine manufacturer that met the above criteria. This factory had exported to developed countries like Germany, the United States, Dubai, South Korea, and received high evaluations. Son Vu initially bought their machine to evaluate its quality through one year of operation.
After a year, both parties sat down again, and they agreed to manufacture laser cutting machines according to Son Vu's specific requirements and carry the Son Vu brand.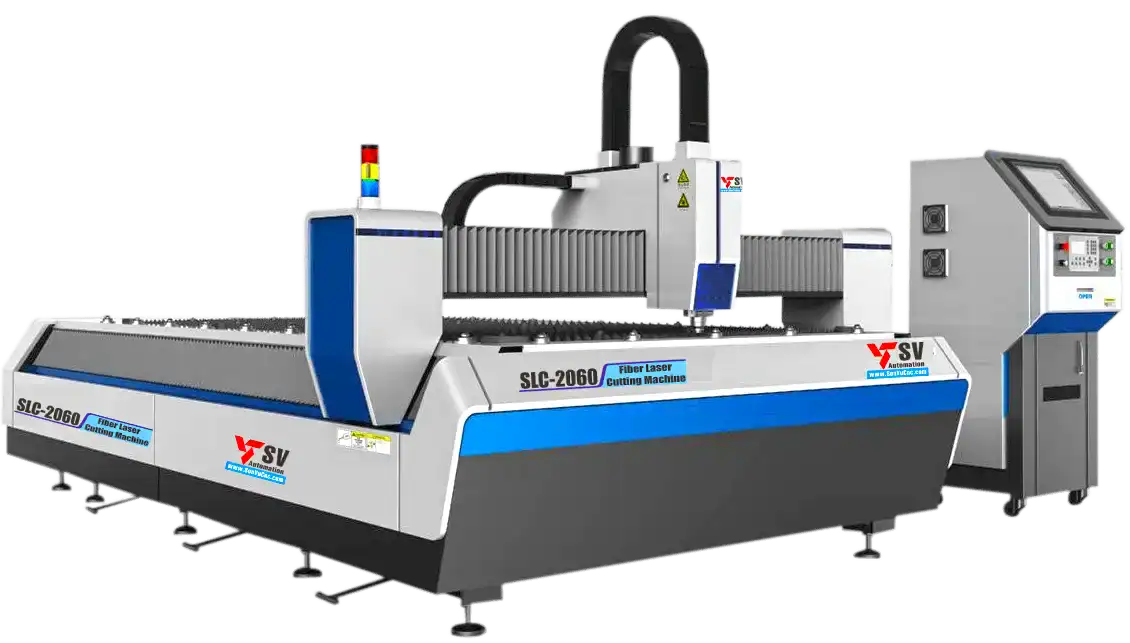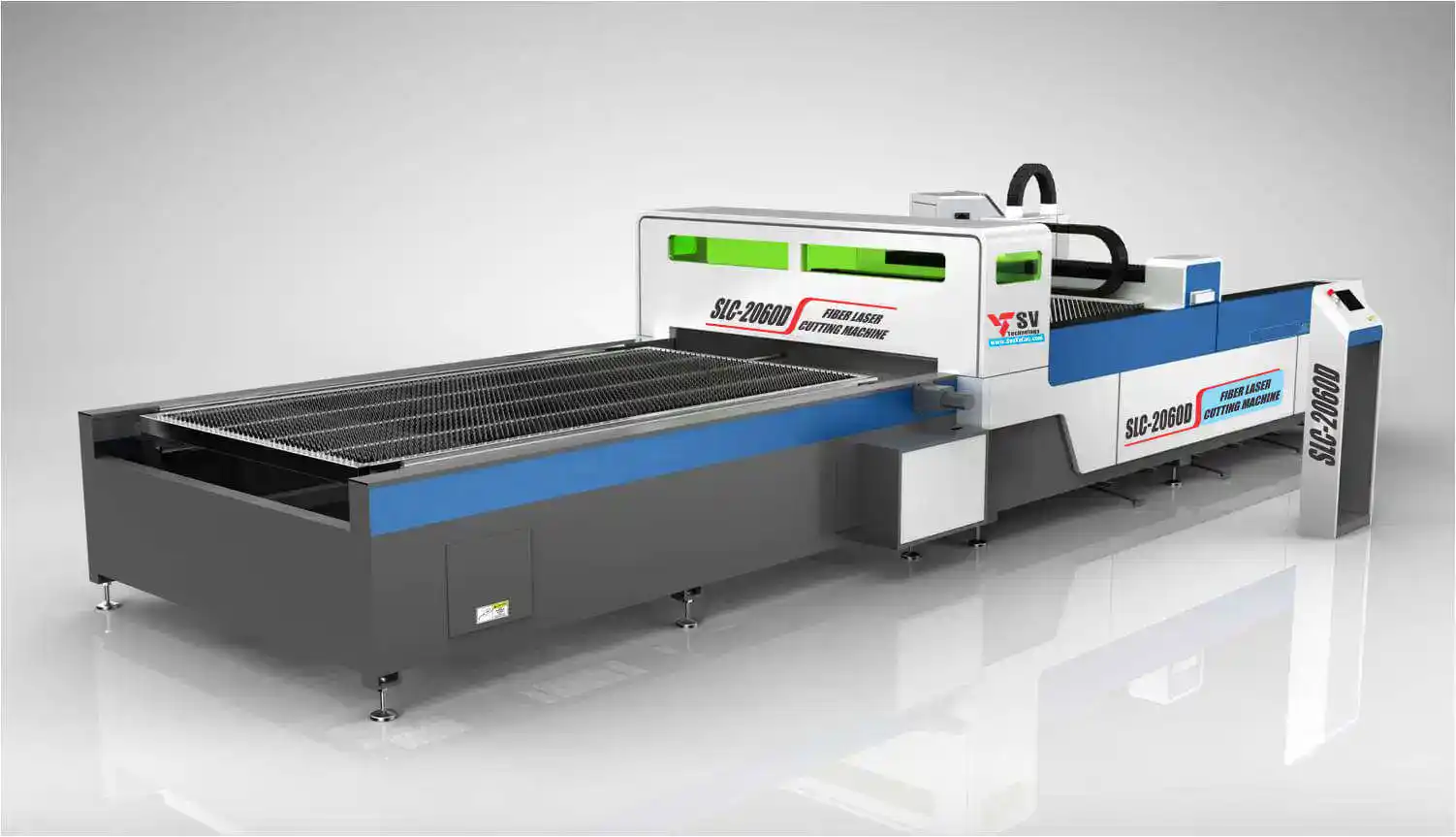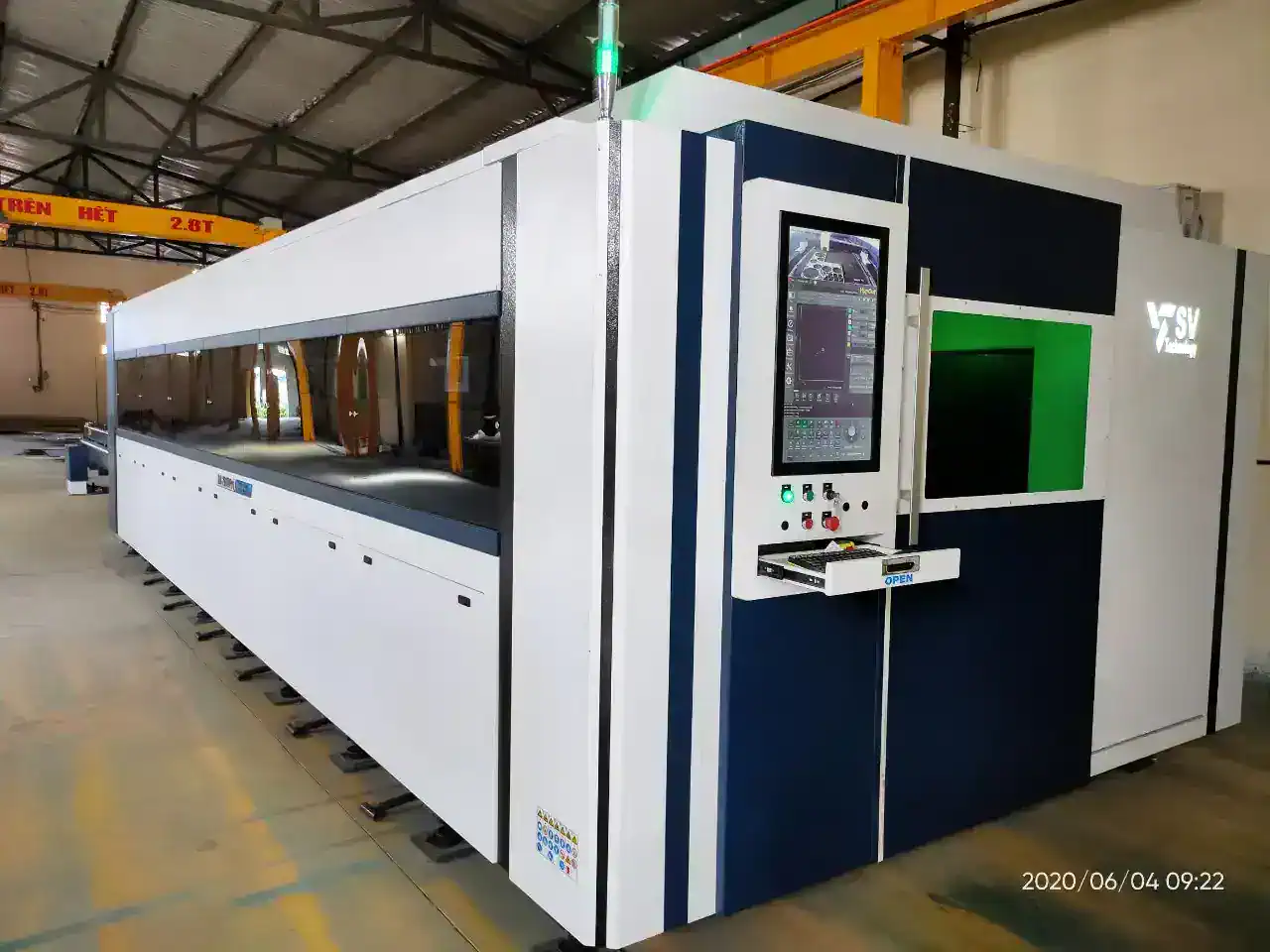 As Son Vu had a solid foundation in manufacturing CNC plasma cutting machines for many years, their engineers were highly valued during the transfer of technical knowledge related to the installation and repair of laser cutting machines. Since 2016, Son Vu has supplied the market with 10 to 20 laser cutting machines each year, and these products have been highly appreciated by customers.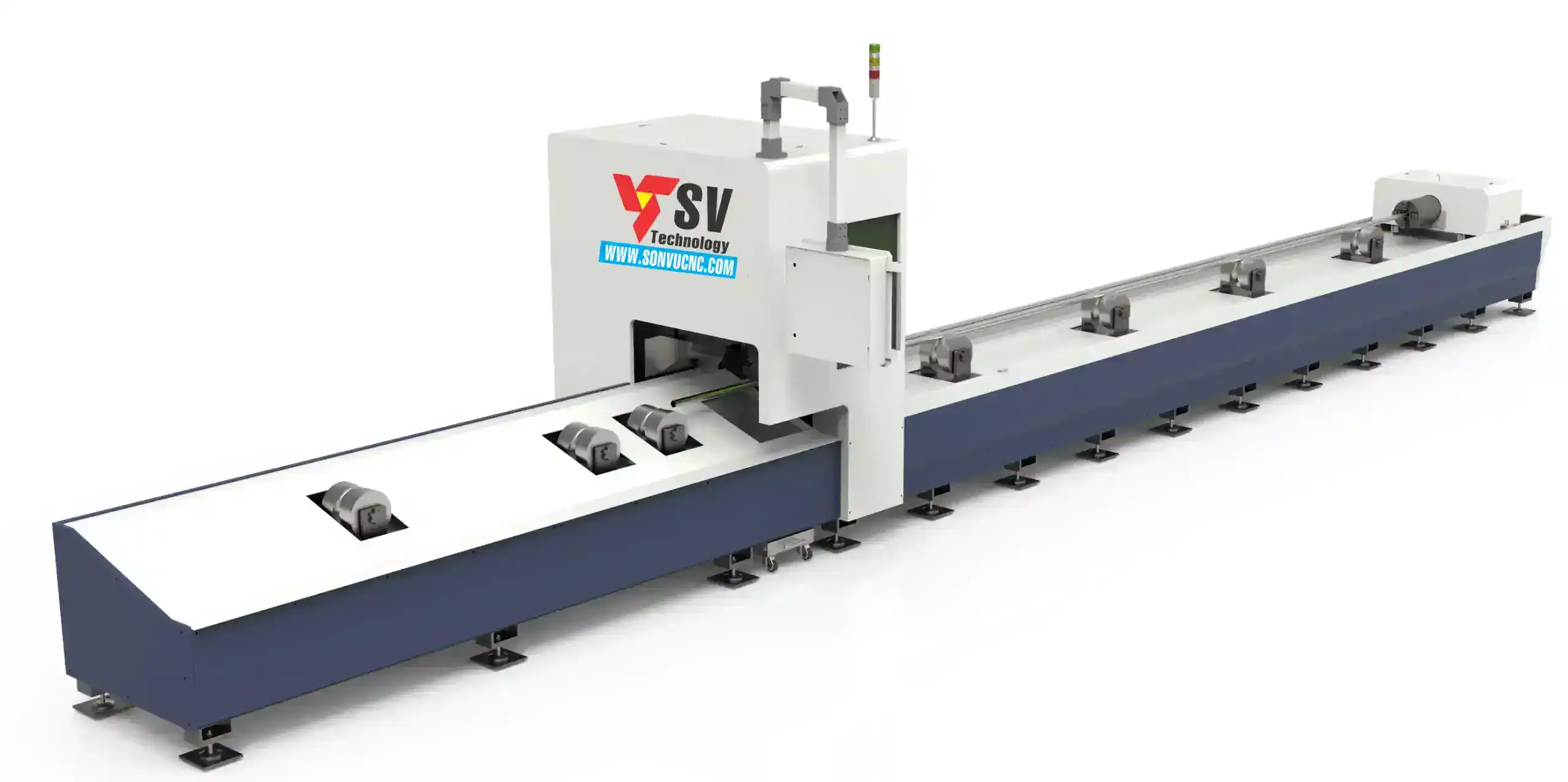 Laser Tube Cutting Machine
In addition, recognizing that the most crucial and expensive component of the machine is the IPG's fiber laser source, Son Vu aimed to master the maintenance and repair of the laser source. Fortunately, in 2018, IPG agreed to train Son Vu's engineers in the maintenance and repair of the IPG laser source at their factory in Germany.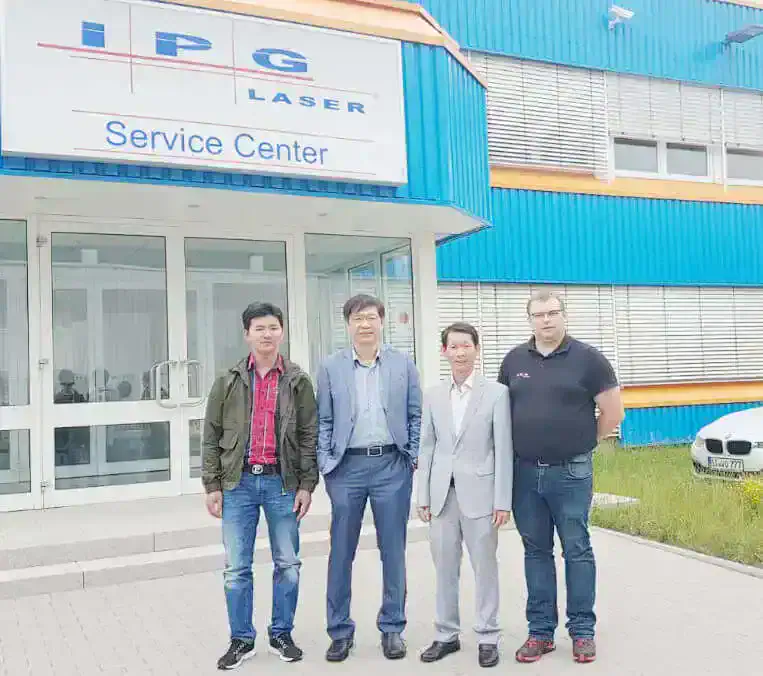 By the end of 2018, Son Vu had also exported fiber laser cutting machines to Australia.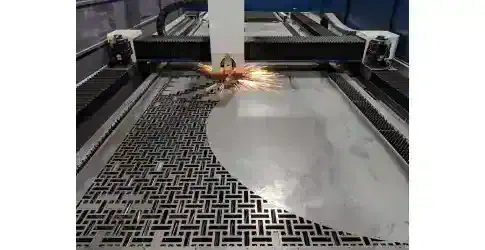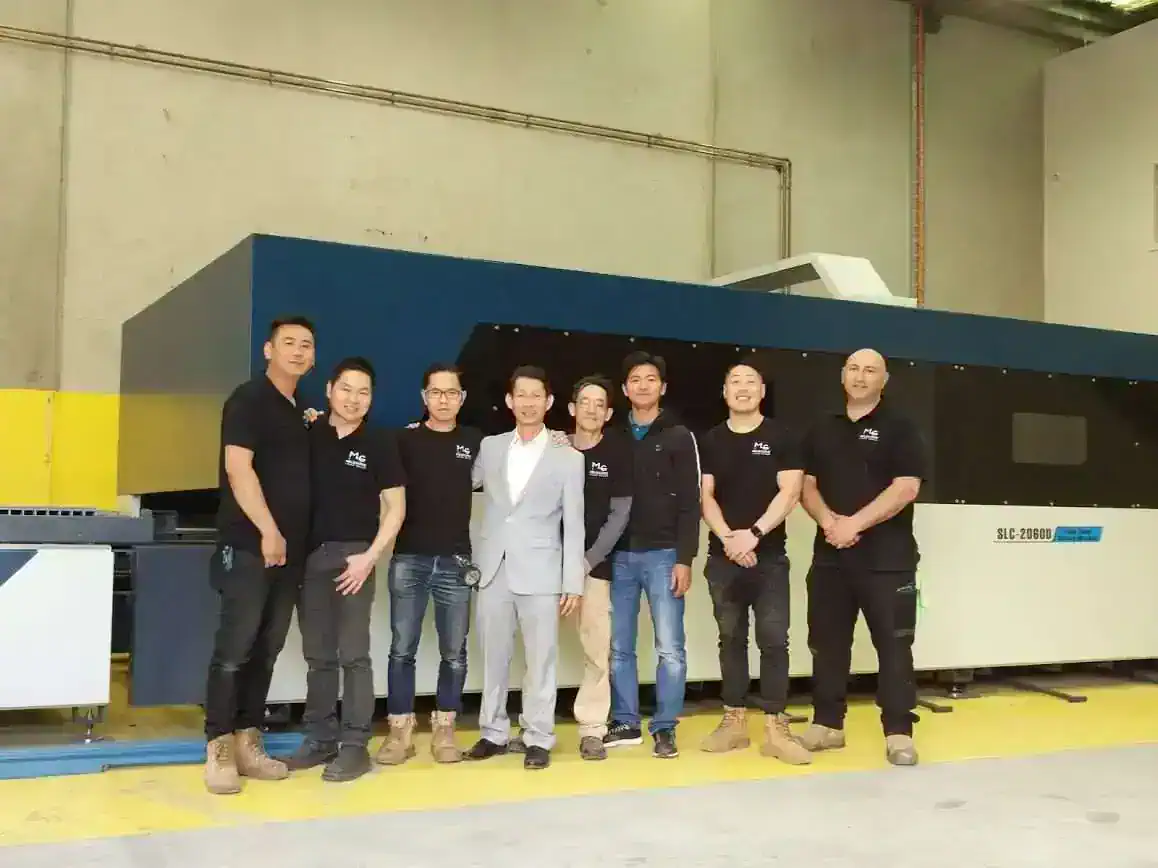 Unlike other fiber laser cutting machine suppliers in Vietnam who are purely in trade, Son Vu, although not directly manufacturing the machines, is fully in control of the technology. This allows us to maintain, repair, and upgrade fiber laser cutting machines.
In addition, after many years of development, Son Vu has gradually expanded its product range, such as: Automatic sheet feeding systems for laser cutting machines, laser welding machines, CNC bending machines, Grooving machines, etc.